The 2016 Rio Olympics begins from August 05 in Brazil and India is one of the 207 participating. According to Indian Olympic Association website 120 athletes will represent India at the Rio Olympics, making it country's strongest contingent ever to take part in the Games.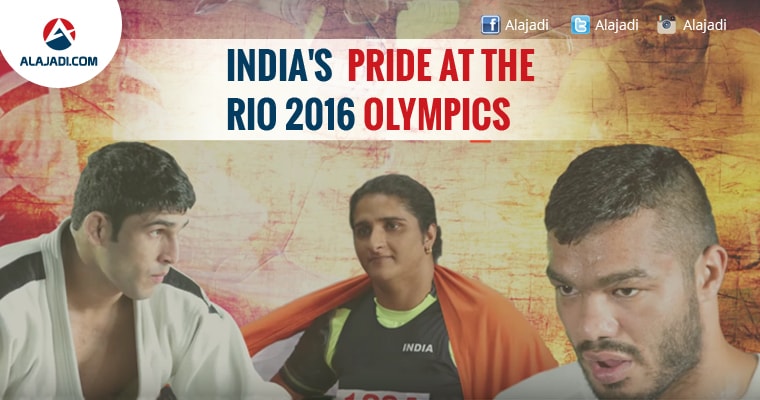 Know the inspiring stories of three of the 120 athletes of India participating in Rio 2016 Olympics #In2Minutes. Their road to Rio is an inspiration, to say the least.
Vikas Krishan Yadav:
Vikas Krishan Yadav is an Indian male boxer from Bhiwani district in Haryana. Krishan beats USA's Charles Cornell to make his way into the round of 16 in the 75 kg category at the Rio 2016 Olympics on Wednesday.
He tasted success early in his boxing career. He represented India at the 2012 London Olympics but had made a name for himself in the tournaments preceeding the 2012 Summer Games. Six years ago, when he was still a teenager, Yadav hogged limelight for his first international medal – a gold at the 2010 Asian Youth Boxing Championships.
Seema Punia:
Seema Punia Antil is an Indian discus thrower. Her personal best throw is 62.62 m (205.4 ft), breaching the Olympic mark of 61.00 m, to qualify as the 19th Indian athlete representing at the Rio Olympics.
She made amends, and won a bronze medal in the 2002 Junior World Championships, held at Kingston. She was a part of the historic podium sweep at the Delhi Commonwealth Games in 2010, where India won all the three medals in the women's discus throw, with Seema winning the bronze. She has currently won silver at the Glasgow Commonwealth Games 2014, and with a throw of 61.03 m, she also became the first Indian woman to win a gold medal in the Asian Games, winning the gold at Incheon Asian Games 2014.
Avtar Singh:
Avtar Singh is an Indian judoka who has qualified to compete at the 2016 Summer Olympics held in Rio de Janeiro, Brazil.
He is one of the two Asian judokas in the 90 kg category to bag a continental quota for the Rio Games. Avtar won a gold in South Asian Games held in Shillong in February and a bronze medal in Asian Junior Judo Championships in 2011. He also won gold medals in Senior National Judo Championships in 2013 – 20­14 and 2014 – 20­15. In the Asian Judo Championships in April in Uzbekistan, Avtar finished fifth after beating judokas from China and Iran.
Comments
comments